Hello Friends!
My name is Riva, from Riva La Diva and today I'm a guest host here at Strawberry Mommycakes while Erin awaits the new addition to the fam.

When I volunteered, my favorite and most easiest DIY, my popular Blanketscarf Tutorial.
The majority of the time, most things are usually two of the following three things. Fast, good quality, and affordable.
You can get fast and affordable food but it's usually not good quality.
You can make a brand new table that's affordable and of good quality, like I did here, but it was by no means a fast project.
HOWEVER, this DIY Blanketscarf tutorial is quick to make (less than 15 minutes), of good quality (you choose your favorite flannel), and affordable (you could make TWO for less than the price of one – compared to most retail stores).
Have I sold you on this tutorial yet?
Did I mention it is this season's must have? I will also add, changing the way you tie it changes the look of your scarf!

So let's get started…
Here's what you need:
1.5 – 3 yards (I used THREE for this, see update at end of post for more scarf options) of your favorite flannel plaid/tartan (I bought this example here)
and scissors.
What to do:
Cut fabric along the center of your 3 yards. So if you got 3 yards of a 44/60? width fabric, cut down the center of your three yards following a line in your plaid; so that afterwards you would have two 22/30? x 108? scarves.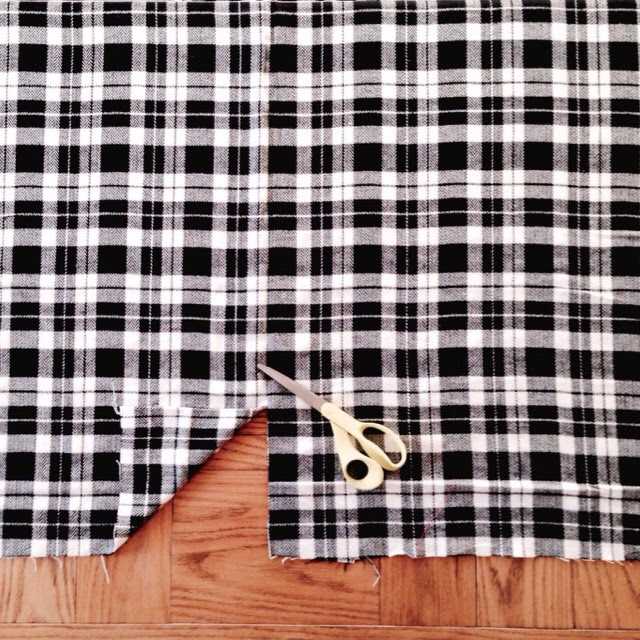 Find the halfway mark and CUT ON THAT LINE.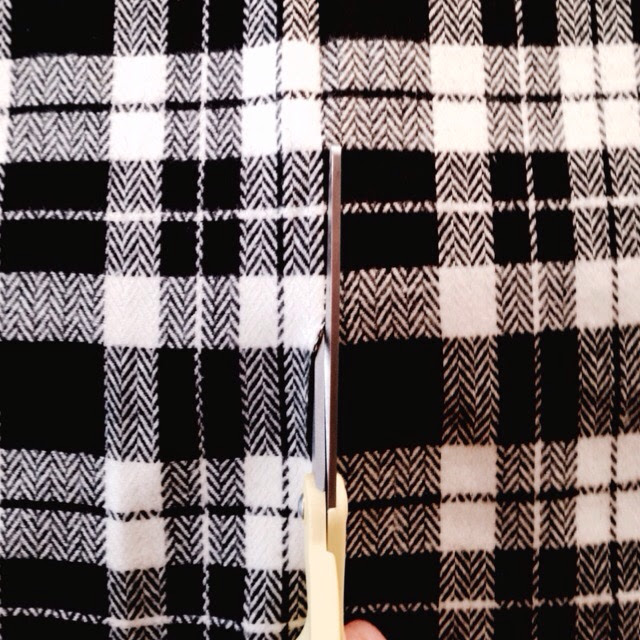 Following the pattern of your plaid, conservatively trim the entire edge of your scarf – take very little off but still keeping the lines of the pattern even and clean.

Pull off threads along the edges of your scarf so it frays like the picture below.

It should look like this, see those frayed raw edges below?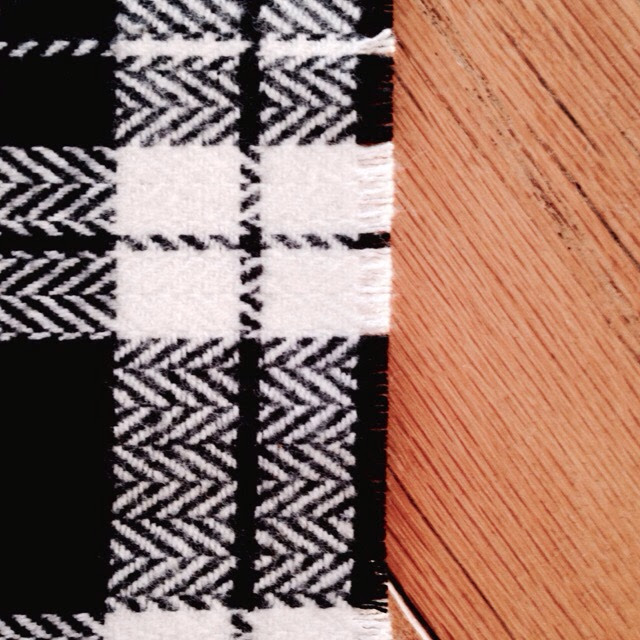 ALL sides will have those gorgeous frayed raw edges. BEAUTIFUL.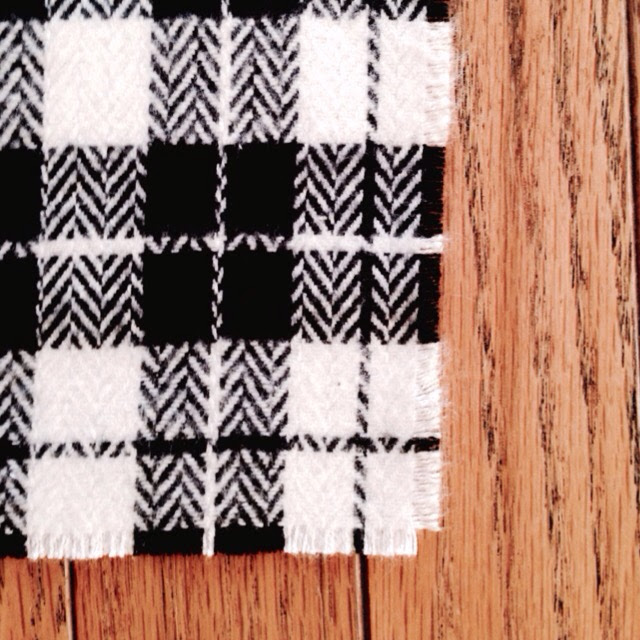 Then wear it out the door! CRAZY EASY, right?!?
There are a ton of different ways to tie the blanketscarf and you find a few ways to wrap it on my blog.
Until we meet again, have GLAMOROUS day!
XO/Riva
Pinterest:
https://www.pinterest.com/rivaladiva/
Facebook:
https://m.facebook.com/RivatheDiva
Instagram:
https://instagram.com/rivaladiva